Fondation Nationale des Sciences politiques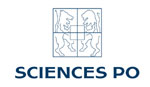 CEVIPOF is a research laboratory that was created in 1960 and has been working in close collaboration with the French National Centre for Scientific Research (Centre national de la Recherche Scientifique- CNRS, http://www.cnrs.fr/) since 1968.

CEVIPOF gathers researchers from all fields of social and human sciences, among them political analysts, sociologists, historians, jurists, statisticians, semiotocians and economists. The issues dealt with focus on the analysis of French society and more specifically on its relationship with politics, democracy and state, and on civil society participation.
http://www.sciences-po.fr/
contact: daniel.boy@sciences-po.fr