CIPAST in Practice - Open CIPAST Training Package



CIPAST case-study based training package available in English and French - Le programme de formation CIPAST, basé aux cas étudiers, est disponible en anglais et français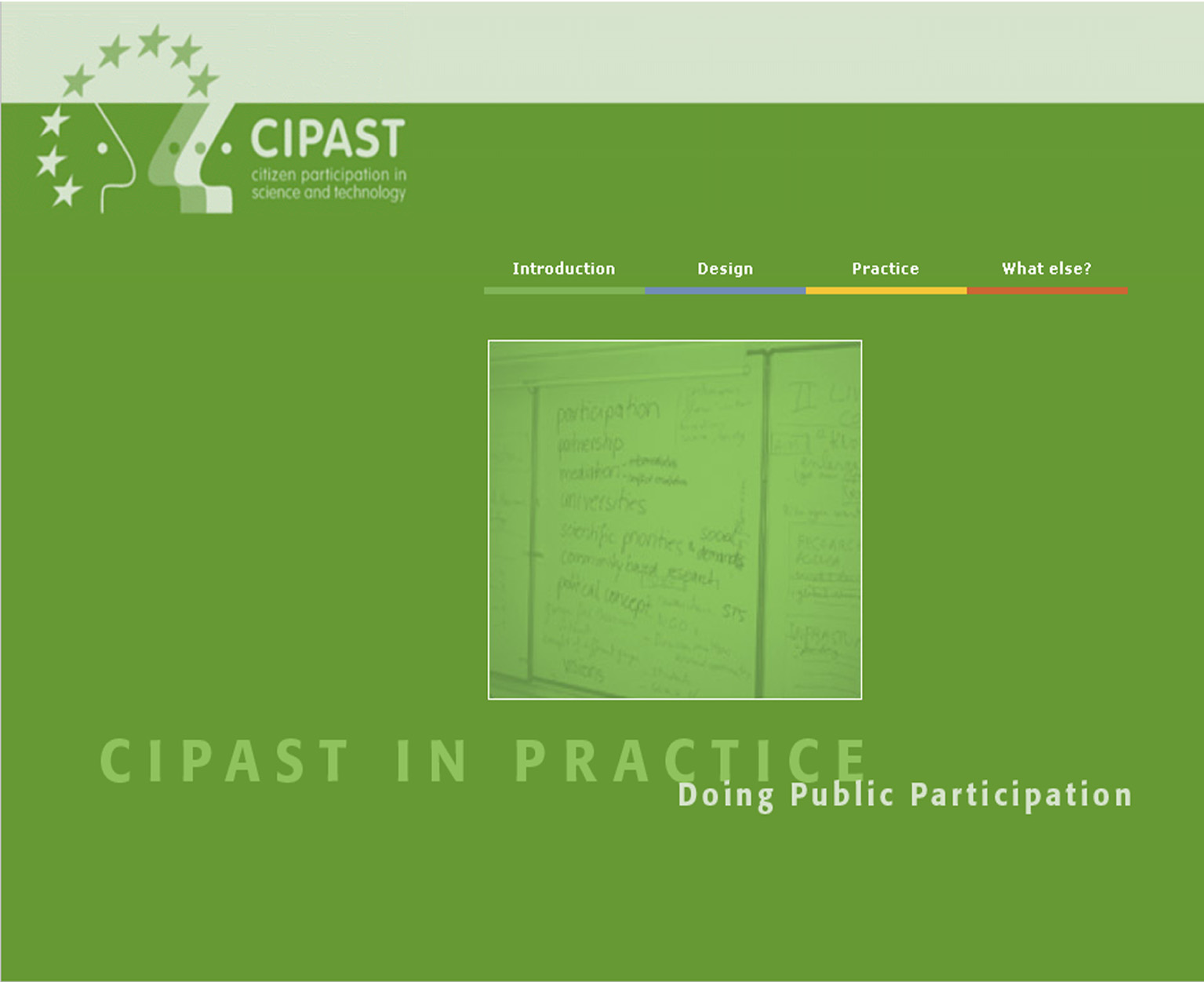 CIPAST activities have confirmed that training for public participation in science and technology has to be considered as a multiple objective aim: as training activity before (and for) the implementation of a public participation initiative but also as an offer to get informed about public participation in general – and not being directly targeted to the translation into training action. CIPAST therefore has decided to put case studies at the core of its training and to focus on a process of active and participative learning.
CIPAST in Practice now provides elementary sets for teaching and learning which are based on 'real life case studies' and which can be used and re-assembled by potential users . The given tools are completed through information resources about designing participatory procedures experts, literature and additional experiences.
All case studies presented in this training package were developed by involving actors and users. All case studies were tested in training sessions in two international workshops 2006 and 2007.

You can order a free CD of CIPAST in Practice from Norbert Steinhaus, norbert.steinhaus@wilabonn.de or make use of the training offers here at the CIPAST website.
English version: Go to CIPAST in Practice. Click on top right in the new window to get the French version!
Version française: Allez à 'CIPAST in Practice'
. Cliquetez en haut à droite dans la nouvelle fenêtre si vous souhaitez la langue anglais! Ou demandez une CD libre de Norbert Steinhaus
norbert.steinhaus@wilabonn.de